Communal DSTV Installer Cape Town
Communal Dish/TV Installation also known as Multi Dwelling Installation is a system designed to give multiple residents access to a DSTV/SABC Signal without the need to put up individual Satellite Dishes/Aerial Antennas for each household/room.
DSTV Communal Installation systems are common in Hotels, Apartments, Complexes, Granny Flats and for people who have multiple tenants staying in a single yard.
Advantages Of Communal Dish Installation
Cheaper to install than having to Install DSTV Satellite dishes for each occupant

Reduces building maintenance costs. If each individual was allowed to bring their own satellite dishes, every time they move you will have to fix the holes on the walls. Not only does it affect the overall integrity of the building, but it is costly and time consuming.

Have DSTV Ready Points for your prospective tenants
Regulations For DSTV Multi Unit Installation
As Multichoice improved their network for better distribution they also issued out a letter which stipulates minimum requirements in order to make sure that users accessing Channels DSTV through a Communal DSTV Installation will be able to receive uninterrupted DSTV Signal. Common issues
Types Of Communal TV Installation
DSTV Over Fibre
As Multichoice has been looking at finding ways to improve the viewing experience for clients who have DSTV Installed, Multichoice decided to provide DSTV Signal over fibre lines. DSTV Over Fibre allows users to access their DSTV Channels, and also the Showmax streaming service without your Data Speeds being affected. DSTV Over Fibre Installation has been adopted by Hotels, Guest Houses, Apartments and Multi Dwelling Units. 
When DSTV Over Fibre Installation is done correctly, it means that you will stop receiving complaints from tenants saying that they can't access certain DSTV Channels. 
Cape Direct Connect is a leading DSTV Over Fibre Installer In Cape Town.
SMATV
SMATV Stands For Satellite Master ATV. This is a new standard used by many who are upgrading their CATV Systems. SMATV Systems are different and SMATV Installation is dependent on your DSTV Installation Needs.As with all Communal DSTV Installation, SMATV Installation is best for buildings which accommodate many tenants, With a SMATV system installed, you can provide IPTV services. In our experience, we have Installed SMATV systems at hotels, malls and corporate offices which want to leverage the latest technology in TV Distribution Systems.
Cape Direct Connect is a leading SMATV Installer in Cape Town.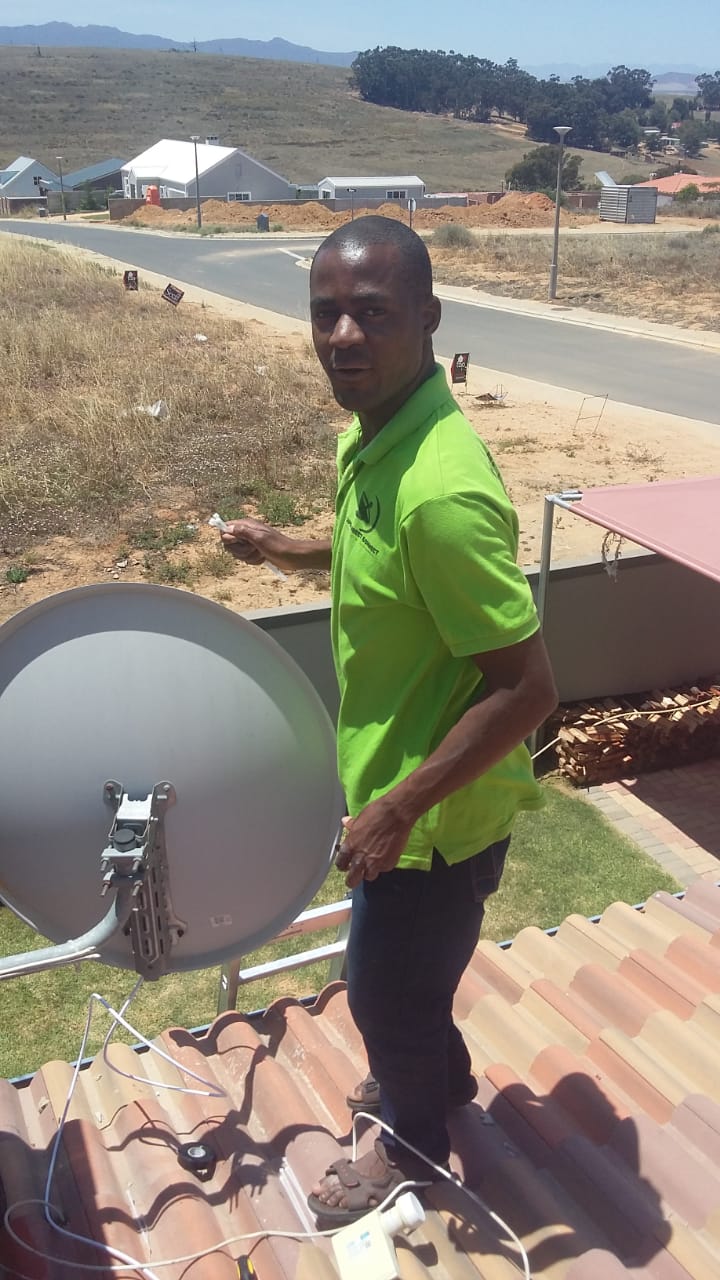 Satellite TV Installation & Repairs Services We Offer
DSTV Installations & Signal Repairs
DSTV Single Point Installations In Cape Town

DSTV Installation Repairs In Cape Town

DSTV Upgrades In Cape Town

DSTV Extra-View Installations  In Cape Town

DSTV Triple-View In Cape Town

DSTV Signal Repair In Cape Town

DSTV Multi-Point Installations In Cape Town

DSTV Multi-Unit Dwelling Installations In Cape Town

DSTV Relocation In Cape Town

DSTV LNB Upgrades And Repairs In Cape Town
OVHD Installation & Signal Repairs
OVHD Single Point Installations In Cape Town

OVHD Installation Repairs In Cape Town

OVHD Upgrades In Cape Town

OVHD Signal Repair In Cape Town

OVHD Multi-Unit Dwelling Installations In Cape Town

OVHD Relocation In Cape Town

OVHD LNB Upgrades And Repairs In Cape Town
StarSat Installation & Signal Repairs
StarSat Single Point Installations In Cape Town

StarSat Installation Repairs In Cape Town

StarSat Upgrades In Cape Town

StarSat Signal Repair In Cape Town

StarSat Multi-Unit Dwelling Installations In Cape Town

StarSat Relocation In Cape Town

StarSat LNB Upgrades And Repairs In Cape Town
Cape Direct Connect
We have qualified DSTV installers on standby 24 Hours A Day To Serve You CALL us now on 0822331115 for DSTV Installations,DSTV Repairs,DSTV Relocation, DSTV Upgrades, And Many More DSTV Related Issues
Fill Out Form Below And We Will Get In Touch