Looking For DSTV Relocation Services In Cape Town?
Moving to a new house and you would like to take your complete DSTV set up including the satellite dish, Cape Direct Connect has helped thousands of people in Cape Town to relocate with their DSTV equipment.
Cape Direct Connect is a 24 hour DSTV Installation Company In Cape Town. We can help you set up your old DSTV decoder to your new house so that you can start watching your favorite channels on DSTV.
Cape Direct Connect is responsible for making many families enjoy uninterrupted viewing of their favorite DSTV Channels. When we re install DSTV In Cape Town, we make sure that you get all the channels and that you get the best signal strength.
If you look at the reviews on Hello Peter, you will see that we provide professional and excellent DSTV Installation Services and to date, we haven't received a complaint related to bad workmanship. This is due to the fact that Cape Direct Connect follows a strict process which ensures that we eliminate human error when we install DSTV for our customers.
If you need help with DSTV Relocation In Cape Town, then Cape Direct Connect is available 24/7 and we cover the whole of Western Cape. No job is to big or small for us. We are an honest company as we advise you first of all the costs involved before we start our work. This is why we are the most trusted DSTV Installer In Cape Town.
You can now contact us Via Whatsapp by clicking on the floating Whatsapp icon on the right, or you can also call us at 082 233 1115 or you can also fill the form below, and we will get back to you as soon as we can.
DSTV Installation And Repairs Services We Offer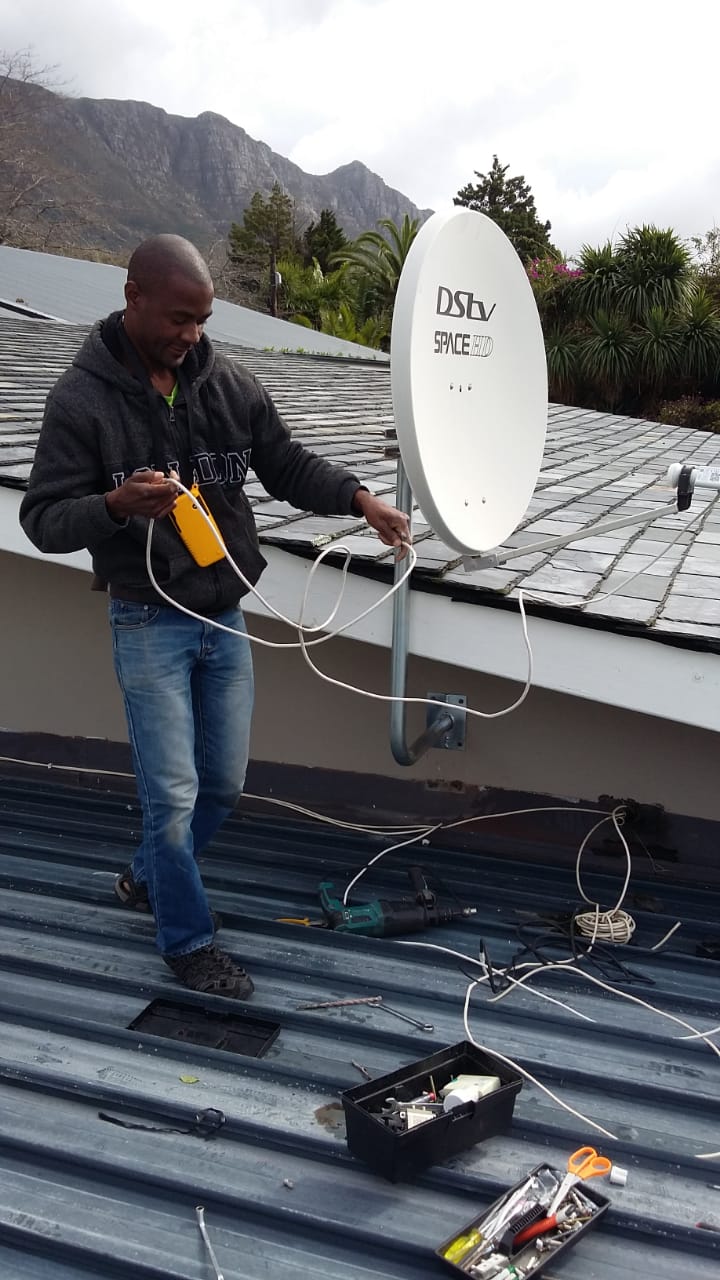 DSTV Single Point Installations In Western Cape

DSTV Installation Repairs In Western Cape

DSTV Upgrades In Western Cape

DSTV Extra-View Installations  In Western Cape

DSTV Triple-View In Western Cape

DSTV Signal Repair In Western Cape

DSTV Multi-Point Installations In Western Cape

DSTV Multi-Unit Dwelling Installations In Western Cape

DSTV Relocation In Western Cape

DSTV LNB Upgrades And Repairs In Western Cape

OVHD Single Point Installations In Western Cape

OVHD Installation Repairs In Western Cape

OVHD Upgrades In Western Cape

OVHD Signal Repair In Western Cape

OVHD Multi-Unit Dwelling Installations In Western Cape

OVHD Relocation In Western Cape

OVHD LNB Upgrades And Repairs In Western Cape

TopTV Single Point Installations In Western Cape

TopTV Installation Repairs In Western Cape

TopTV Upgrades In Western Cape

TopTV Signal Repair In Western Cape

TopTV Multi-Unit Dwelling Installations In Western Cape

TopTV Relocation In Western Cape

TopTV

LNB Upgrades And Repairs In Western Cape
Cape Direct Connect
We have qualified DSTV installers on standby 24 Hours A Day To Serve You CALL us now on 0822331115 for DSTV Installations,DSTV Repairs,DSTV Relocation, DSTV Upgrades, And Many More DSTV Related Issues
Fill Out Form Below And We Will Get In Touch
"After having used 3 different DSTV companies to fix an ongoing issue whereby I loose signal, Munya came and identified the issue (wrong dish size) and fixed it. I highly recommend him"
"Very quick and efficient service by Cape Direct Connect. They came to install my dish within an hour after having called them. Not only where they professional, they cleaned up after they were done."
"Munya from Cape Direct Connect came to install and set up extra view at our Guest House. Very efficient and reliable. We have never had any connection related issues. I recommend Cape Direct Connect"